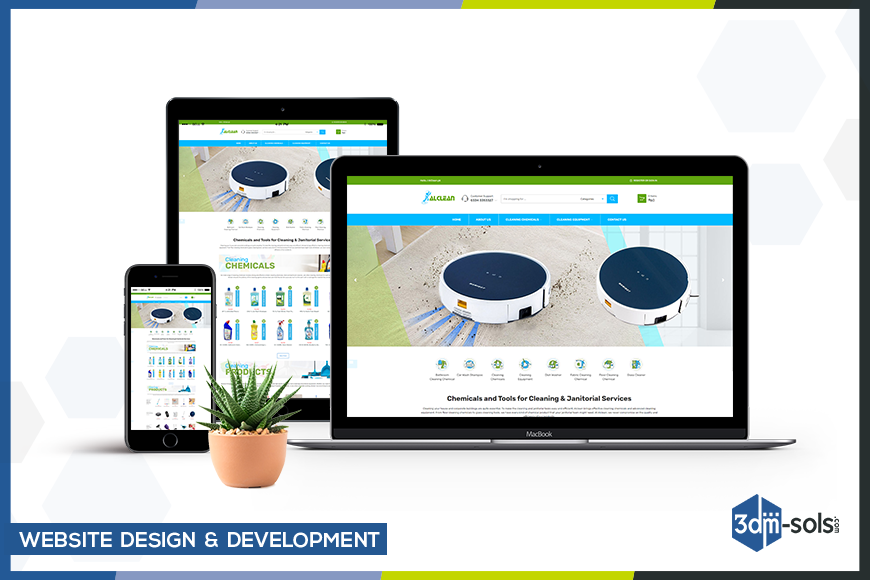 Alclean – Website Design and Development on WordPress
Having a website is important if you want to promote your business 24/7. A clean and functional website with proper CTA buttons and less loading time allows you that showcases your products and services. Such a website helps you in getting notable conversions.
eCommerce Website on WordPress
Not long before, 3DM Solutions designed and developed Alclean. It is a mobile-friendly eCommerce website with interactive features and an easy-to-use interface. Our team of professional developers built the website right from scratch on WordPress.
Secure and Protected
Along with the design and development, we also hosted it on the cloud with SSL certification to ensure the data privacy of our client and their customers. Users can safely shop through the online payment gateways on Alclean.
At 3DM Solutions, we fulfill our commitment. Our projects speak for the quality and efficiency of the work we deliver. To build your online presence through a website, get in touch with us here.
Watch Client's Review