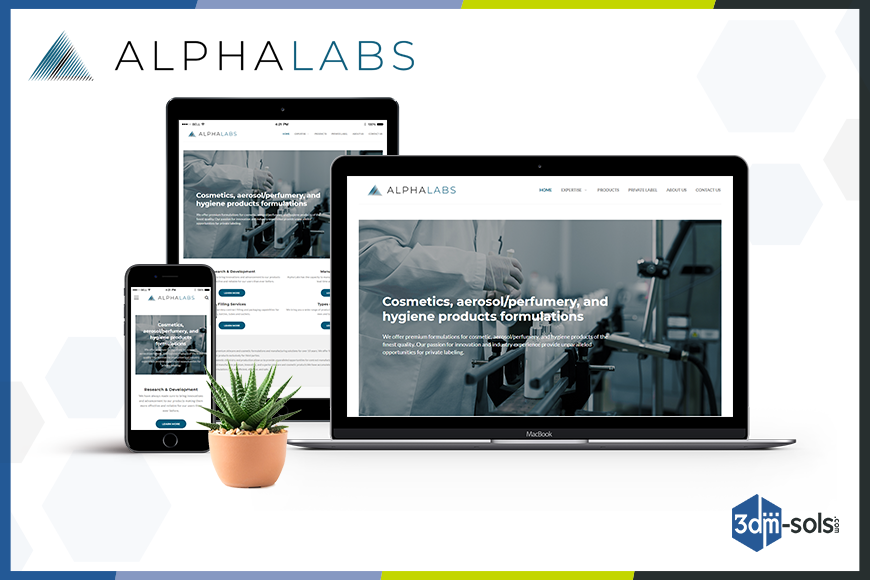 Web Designing & Development for Alpha Group of Companies
Your worth and credibility are not defined by mere words. It is expressed with the work you do, how you do it, and its outcomes. 3DM Solution has been assisting our clients in branding their enterprise and digitalizing their business for a long time now. We proudly present to you one of our prestigious clients, Alpha Group of Companies.
Valued Clients Suggestions
Our client was looking for professionals to get websites designed and developed for their subsidiaries. That's when they came to 3DM. We attentively listened to their every requirement and focused on the details. After taking their idea into account, we provided them with or feedback and consultancy. And provided them with services for their subsidiaries, Alpha Lab and Alpha Container.
Website Designing & Development
Our expert designers took all the requirements into account and designed separate bold and clean websites for Alpha Lab and Alpha Container. And our professional team of developers built the websites from scratch. We made sure that the websites are user-friendly, responsive, and display every aspect of the brands.
A Professional Corporate Profile
Along with website development, 3DM Solutions designed an interactive and informative corporate profile for Alpha Group of Companies. The profile highlighted all the key points regarding their business and presented them with a professional look. The theme of the brand was well implemented and the profile well-justified the corporate.
At 3DM Solutions, we fulfill our commitment. Our projects speak for the quality and efficiency of the work we deliver. If you are interested in taking your business online, find the services you need at 3DM.