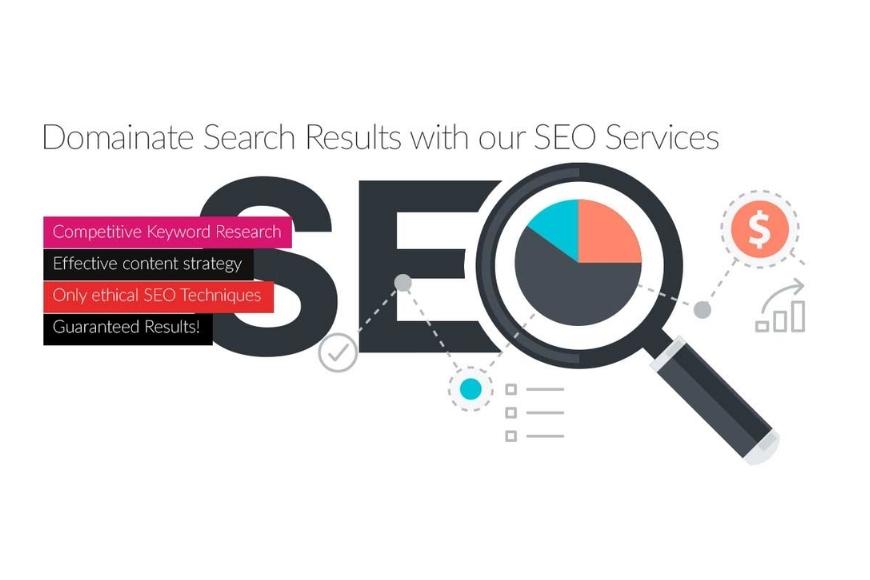 SEO Planning For Better Results By SEO Agency In Pakistan
Are you not happy with your SEO strategy? Although being an SEO agency in Pakistan you are doing everything right. By publishing new content, spending hours while researching keywords. Even, you have a good content promotion strategy.
Well, I must tell you a leak in your SEO strategy. Something must have gone wrong somewhere, and it's impacting your SEO results. Although it is your weak backlink strategy, lacking in keyword research, latest google update, or copywriting, is becoming a leak in your strategy
Well, no worries, I am here to help you with the best guidance. Let's find out how you can implement a strong SEO plan.
SEO Planning By SEO Specialist
If you are lacking to monitor the SEO landscape, you won't reach your target. Google might roll out a new algorithm, destroying one of your best-performing posts and a better lead source in the process. But still, you can overcome it. If you are seeing that your web performance is not so good, you will fall on the google search ranking. Well, this is the time to release your tension. Let's go through some strategies.
Review Core Metrics And Goals
Firstly, you need to set goals. Review your core metrics, as it will clear the pictures that are you on track or need to enhance your strategy to meet your KPIs and standard goals.
Few metrics you need to review are as follows:
Organic Traffic

CTR – Click Through Rate

Bounce Rate

Keyword Rankings

Backlinks

Page Speed

Conversions
You can easily get most results from Google Analytics, however, for others, you need to use a few tools.
Keyword Research
Secondly, you need to do keyword research. It tells you what the audience is looking for, by using any specific word or phrase. This will help you to know where to target and can have the opportunity to come on the top page of Google. Hence, you need to do keyword research every month, as new terms and words get in trend and people start searching for them. So, you need to stay in trend.
Google Trends is a free tool to see the trends and term's popularity according to your niche. It will help you to know short and long keywords to comprehend in your SEO strategy.
Know Your Target Audience
Third, you need to know your target audience. Just knowing buyer personas and customer journey maps are not enough. Although these elements are essential, you should know about your audience's search on the internet. Well, when you are able to do that, then your work will speed up to find the right keywords.
Check Ranking Of Your Website
Fourth, you should know your site ranking, as it is in SEO basics. Your website ranking plays an essential part in your SEO Planning. You might not know, but it affects your conversions, organic traffic, and lead generations. Always check the rankings of those keywords which you think are beneficial for your website.
Have A Keen Eye On Your Competitors
Fifth, you need to do audit research with your competitors. It might help you to know where they are doing good, or where they are lacking. It will give you an opportunity to do better with them. Always keep in mind that your competition is not always with your direct competitors.
Review Content
Audit your existing content before writing new content. You must be thinking why? Being an SEO specialist, you should know where your old content is ranking and is it still bringing the traffic. A new blog post should take a time duration of 6 months before you start seeing adhesion.
During the content auditing, you need to do a few things, such as.
Identify which blogs have outdated information, so you can update them.

Use SEO hacks and improve their rankings.

If anyone copied your blog content, then there will be a chance that your rank will go down, so consider moving your blog to other platforms too.

Check the bounce rate, if it's getting a high rate, then it means your post is not getting searched.
SEO Review With Technicality
Have you already done all the above points and are still not satisfied with the current result?
Then I must say you need to work on technicality issues. You need to find out about the backend issues which are getting your website down. If your website is taking too long to load, then your bounce rate is higher.
Following are the keys you need to look at while doing an audit.
Mobile Optimization

Page Loading Speed

Link Strength

Duplicate Content

Schemas

Errors (if anywhere)

Image Issues (like alt text or size)

Website Security

Structure of URL

404 Pages

301 Redirects

Duplicate URLs/Tags

XML Sitemaps

Architecture Website
Final Stage
SEO agency in Pakistan needs to check audit reports, target audiences and analyze the competitors. Then you are all ready to plan your strategy and good to go for a higher ranking of the website. 3DM Solutions have an SEO specialists team to deal with all the needed SEO technicalities. This is the reason we always give the best result to our clients in terms of Google Ranking.