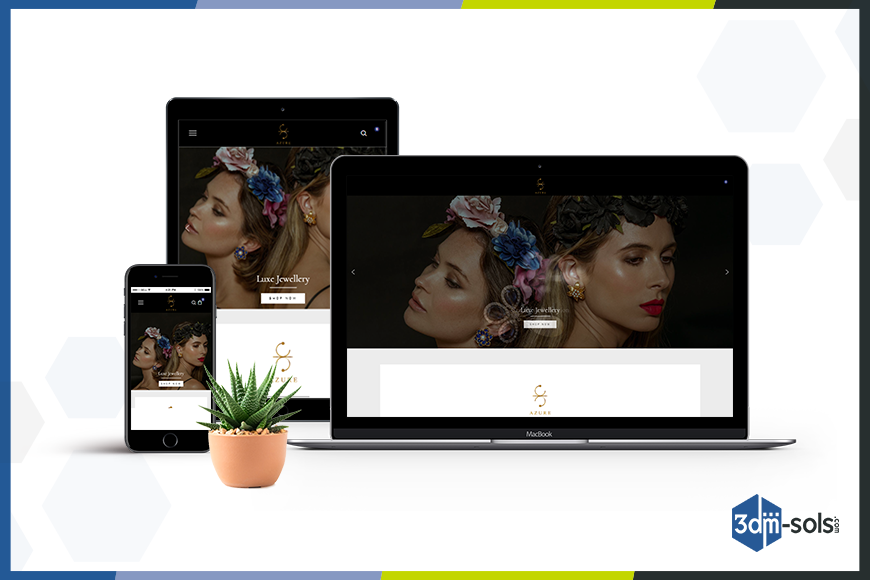 AZURE by SZK – Luxury Jewelry Website
Your website is the internet advertising billboard for your company. It promotes you 24/7 and brings much business. Therefore, it deserves to be the best. Presenting AZURE by SZK, a luxury jewelry website developed by us.
Mobile-Friendly eCommerce Website
We completed AZURE by SZK, an eCommerce website, and made it responsive for various devices. The website is developed on WordPress. The elements and objects are placed properly and the online platform is quite user-friendly. It was made considering the right SEO practices so it can grab relevant online presence in a good time.
Serving the Fashion Industry
At 3DM Solutions, we just don't build websites. We build websites that sell. Azure by SZK belongs to the jewelry niche in the fashion industry, where the competition is quite high. But our website will ensure that it beats all the competition and reaches the top with a huge number of sales.