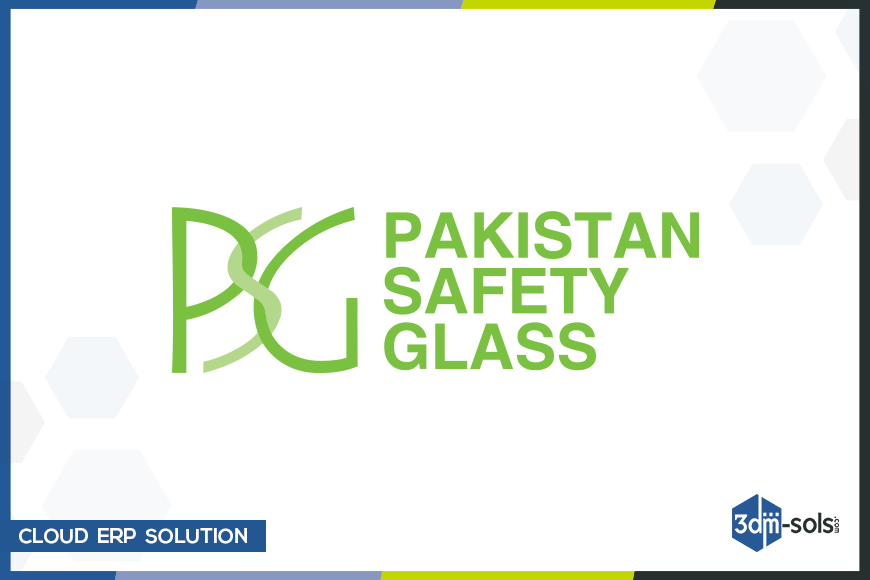 Collaboration with Pakistan Safety Glass
Businesses require their employees to be efficient and productive. But complete efficiency can not be achieved if hours are spent on finishing redundant tasks that can easily be automated. Automation steps up the performance, increase productivity and remove the smallest possibility of an error.
These days, business process automation technology is transforming the way successful business are running their operations. Just like our client – Pakistan Safety Glass.
Customized ERP Solution
Under the umbrella of 3DM Solutions, Finac developed a cloud ERP solution for the client and customized it to fully automate their glass processing business. The software includes,
Customer Relation Module

Quotation/Project Management

Sales Module (Delivery Challan and Invoice Generation)

HR & Payroll Voucher
But the highlight of the ERP solution is the Glass Processing Module which gives a thorough insight into all the orders that are being processed in the lamination, tempering, and glazing departments, show the status of every product and give a detailed report on each step.
Secure, Cloud ERP Software
The ERP software is deployed on the cloud (AWS) and encrypted with 256-bit SSL certification, making it safely accessible anytime from anywhere.