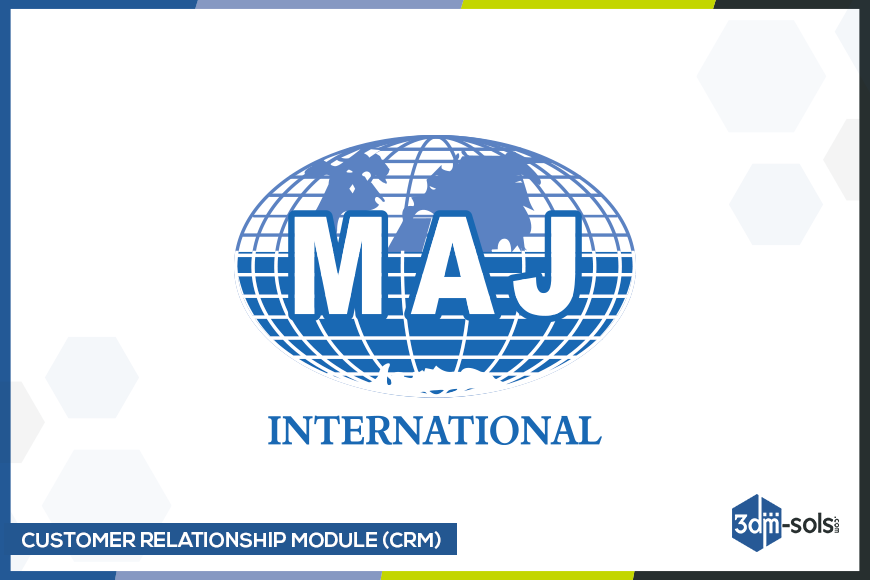 Collaboration with MAJ International – CRM Development
Managing your business's relationships with customers became a complicated process. A CRM system connects your different departments, from marketing to sales to customer service, and organizes their notes, activities, and metrics into one cohesive system. Every company whether small or large can benefit from a Customer Relation Module.
Customer Relationship Module Over the Cloud
Finac, under the supervision of 3DM Solutions, developed a Customer Relationship Module for our client MAJ International. It is one of the leading manufacturing companies in Pakistan. It features:
Lead Management: Capture leads, automate lead scoring, identify leads that will convert, and follow up with detailed contact information.
Deal Management: Close more deals in less time. Track what stage your deals are currently in, and seize every opportunity at the optimal moment.
Contact Management: Get real-time insights about your customers, connect with them across channels, and build strong relationships.
Workflow Automation: Every time your team follows up with a lead or updates a field it requires significant manual work. Learn how to perform these tasks much faster, using workflows.
Our Customer Relation Module for MAJ Internation helped them gain a significant increase in leads, sales revenue, and customer retention.